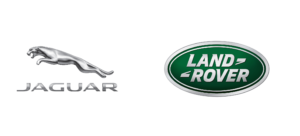 Agency: Gekko Creations
Client: Jaguar
Project: Jaguar Experience Melbourne
Style: Branded Content and Event Coverage
ABOUT
We all know Jaguar; luxury vehicle brand of Jaguar Land Rover, a British multinational car manufacturer. In March 2017 Jaguar launched the new F-Type model and people were very excited about it. The F-Type is a type of sports car that only Jaguar can offer. This model is described to have "effortless performance and precise agile handling, with everyday refinement and useability." Some lucky Jaguar customers had the chance to join some of the best racing drivers in Australia and take the new models for a spin around the track! Jaguar put together a day of car related fun at Sandown race track in Melbourne where a host of activities were organised showcasing some of their newest technology and most popular vehicles Jaguar have available now. Cue, Visual Culture.
CLIENT BRIEF
We were approached by Gekko Creations, a very successful agency with a stunning portfolio of clients. Our contact, Sharon Ammerlaan, doesn't hesitate to pick up the phone to the VC team whenever their clients are in need of video production. The event we were asked to cover was one of many that are held at major cities around the world for Jaguar. The video we were asked to produce was a promotional video, covering all the activities of the day focusing on the customer experience
OUR APPROACH
We started by defining all the activities that would be taking place throughout the day and at what times all the action was going to be happening. The Jaguar team were working to a tight schedule for the day and it was out job to capture all the best bits without getting in the way! We had to be mobile with our equipment and attentive with our filming. We created our own schedule moulded around jaguars with a detail shot list of everything we definitely needed to capture. We then finalised this shot list when visiting the client on location where we could grasp a really good idea of the layout of the event. We really took in all the details so we knew where we could be positioned to capture the best footage. Even if this did mean having a quick ride in the FTYPE around the smart cones with our jaguar driver casually smashing the Australian record was quickest and most accurate!
Soon enough the day of filming came along and we came armed with a detailed shot list and some rather rad equipment! Split into two filming crews, cameraman plus assistant, we took to the track with a clear understanding of the key messages our client wanted to portray, with a side note that we could go as creative as we liked. We couldn't wait to get started!
Our drone was launched with one team while the other carefully navigated around the racetrack in our gear truck finding the best angles to capture the FYTPEs racing round. With both crews shooting all elements of the day with their different equipment we knew we had some seriously great footage to piece together for an impressive final cut.
OUTCOME
Jaguar were delivered one hero video of the day and then 15-20 second edits of all the separate elements of the day. One last minute request of a short 15-20 edit was turned around in less than 24 hours and the final video was launched just a week after the event. Jaguar and Gekko Creations were delighted with out work.