Documentaries

Case study videos

Fund raising appeals
Awareness campaigns

Team profile videos

Personal stories
Project impact videos

TV/online video series

Dramatised video content

A type of video production known as "story-based video content" use storytelling strategies to deliver a message or tell a story. With the help of components like characters, story, and potential conflict, this kind of video content aims to be compelling and emotionally resonant and can also evoke a feeling of drama and suspense. A number of uses for narrative-based video material include marketing, education, entertainment, and advertising. Motion graphics, live-action, and animation are just a few of the several forms that may be used to create story-based video content.
The benefits of telling your story through video
Connects people to your cause:

Shows the impact of your work on real people. 

Raises awareness:

Provides a compelling medium to share why issues matter.

Inspires action:

Video conveys urgency and emotion in a way that is difficult with words and static images alone. 

Captures the journey:

Video is effective in demonstrating change over time or the process that led to an outcome. 

How to use story videos
Everyone loves a story so there are plenty of ways to use your story videos and gain value from the investment. 
Use in fundraising appeals or crowdfunding campaigns

Send to donors and funders to demonstrate the impact of your work

Create as an alternative or companion to a print annual report

Link to the video in grant or funding applications 

Upload case studies to your website to show your process and value

Create mini stories for your social channels
What our clients love
"I've had people stop me in the office and become tearful in talking about the way they related to the stories. The reason I would recommend Visual Culture to somebody who is interested in the storytelling is there's a humility about the company that doesn't insist on being part of the story themselves."
Michael Smith – Chairman, 7-Eleven Australia
"We look forward to another great year creating important resources for stroke survivors, their partners and family. You've made the process during COVID very smooth for us and we've appreciated how you've been able to adapt to these interesting times. We particularly appreciated you being able to link us into Zoom during the video interviews. This was really helpful and we've enjoyed seeing the incredible videos you've created for us far."
Simone Russell – Acting National Manager, StrokeConnect, STROKE FOUNDATION
We've produced story videos for clients like: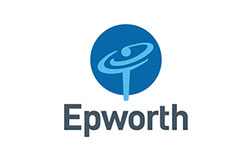 We are here to bring your story to life
Need to tell your story?
---