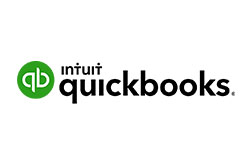 Please pass on my gratitude to the team. Total professionals and produce brilliant work! Will definitely be recommending you guys for future work.
Andy Paterson – Group Marketing Manager, Events & Competitive Marketing, INTUIT QUICKBOOKS
"After an extensive search for a video production company to partner with Comdain Infrastructure, we engaged with the team at Visual Culture. We have been extremely happy with their services, helping us transform initial concepts into polished professional videos. 
Their efforts to keep projects on track and the creativity and flexibility they demonstrate is to be admired. We are delighted to be working with Visual Culture and value the experience and commitment they bring to our projects."
Grace Bovalino – Marketing Manager, COMDAIN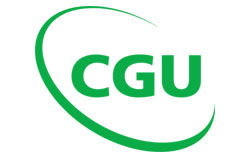 "I just wanted to let you know that the video was well received and the broker was successful in winning the tender. Thanks for delivering a high quality finished product."
Geoff Murphy – Manager, Marketing Delivery Broker & Agent, CGU INSURANCE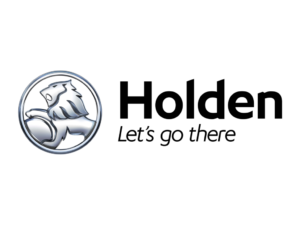 "Thank you so much for all your hard work.  As always your team was very timely in meeting the schedule and were a pleasure to work with."
Elizabeth Hannon – Customer Lifecycle Co-ordinator, Holden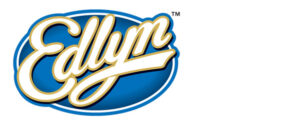 "It was an absolute pleasure working with Visual Culture for our recent company video, there professional yet pleasant nature made the whole experience seamless and resulted in a fantastic modern video that communicated exactly what we wanted. I would recommend Visual Culture for any project big or small, they are always willing to go that extra mile to capture what is required and their expertise and knowledge means your video will stand out amongst others".
Andrew Williams – Marketing Manager, EDLYN FOODS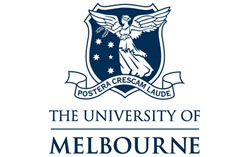 "Working with Visual Culture has been a pleasure.  The team is professional and very organised with the filming schedule and very effective in the logistic of contacting (and gathering) the people we needed to be in the video shoot, which in our case, consisted of very busy people scattered across Melbourne.  The resulting video is of professional quality and worked very well in delivering the key messages that we needed in our brief."
Denny Oetomo PhD – Senior Lecturer, Department of Mechanical Engineering, THE UNIVERSITY OF MELBOURNE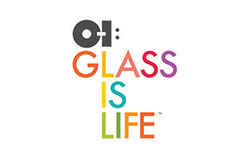 "It has been a pleasure working with the team from Visual Culture. At O-I Asia Pacific we a have diverse workforce based across six countries, located in offices and manufacturing plants and communicate with our employees in five languages. Simon, Sophie and the team have helped guide our business to ensure we are sharing our corporate messages effectively and timely with professional and engaging short videos.
"Their flexibility, creativity and coaching of our leaders throughout the filming process cannot be faulted. We look forward to working with the team as we look to grow our internal communication program at O-I."
Melanie Kerin – Communications Manager, O-I Asia Pacific
"Visual Culture recently helped us to produce a video to capture the key messages from an internal conference. Their in-depth preparation and attention to detail in advance of the event ensured the video produced was high quality and on-message from the first edit. Working with Visual Culture was a fantastic experience, and has been each time since. No job is too big or small. The team has always been approachable and adaptable to our requests. "
Melissa Ladner – Communications Business Partner, National Support Centre, OAMPS Insurance Brokers Ltd
"Extremely happy with their professionalism and attitude and very pleased with the final outcome of the video. Attention to detail to ensure that the video incorporated all our marketing and brand messages was excellent."
Raj Singh, Group Director of Sales and Marketing, ARORA HOTELS
"Wallcreations enlisted the help of Visual Culture to develop a promotional video for a product which was relatively new to the market, as well as some instructional 'how to' videos. We found the team at VC extremely easy to work with, not only were they professional but they also created a video that was in line with both our brief and also our brand. We were really happy with the results of all three videos and wouldn't hesitate to recommend them further. We will definitely work with them again."
Catherine Fitzgerald – Social & Content Marketer, WALL CREATIONS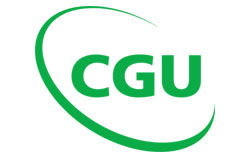 "Simon is a consummate professional and a skilled operator he brings a considered and professional eye to everything he does. His attention to detail and extensive experience, and commitment to the best outcome possible for the client make him an asset to every job he works on. I would not hesitate in recommending Simon to any organisation."
Rebekah Taka – Marketing Communications, CGU INSURANCE
"We have worked with Visual Culture several times over the past few years They have provided several different styles of video for our business Your Time Matters, including produced promotional videos, coverage of our events and also interview style videos of our team. They are a pleasure to work with and have always been professional and reliable."
Kerryn Powell  – Founder & Creator, YOUR TIME MATTERS
"Visual Culture has been supplying the OHS team at Chandler Macleod with safety process training videos for 4 years. During this time we have found Simon and his team to be professional and flexible. With help from Visual Culture, all of Chandler Macleod's OHS training modules are now in video format, which has increased efficiency and engagement."
Quentin Hearn – Group Manager OHS, CHANDLER MACLEOD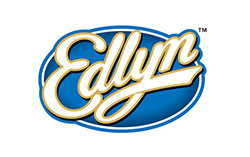 "Edlyn have worked closely with Visual Culture for many years now & they have always provided a superb and extremely professional service at an affordable price. Visual Culture not only provide an amazing product but bring knowledge and modern technology to our video production meaning all our content uses the most up to date trends and video techniques. Simon and his team are dedicated and accommodating to all our needs. I cannot recommend Visual Culture enough."
Andrew Williams  – Marketing Manager, EDLYN
"Zeescape has been working with Simon and the team at Visual Culture for few years now and we are extremely happy with the service and the results of our projects! Would warmly recommend to anyone!"
Niv Amir – CEO, ZEESCAPE
"Visual Culture are always our go to video production team. We have worked with Simon and the team for many years and are always impressed with the level of professionalism and fantastic videos that are produced. We would have no hesitation using them in the future and look forward to Visual Culture helping us tell our stories."
Richard Cullen – Digital Projects Coordinator, THE STROKE FOUNDATION
"Having worked with many multi media companies the key is to be invisible (almost) during an event and very low stress to the organisers and presenters – my first experience with Visual Culture showcased their professional approach by ticking all these boxes. The real test is the end results of editing and proactive customer contact – I am still in awe how they managed to edit over 2 hours of content in a 2 minute video, with shorter versions to accommodate various social media requirements. Thank you for making my job easier and exceeding expectations."
Jacki Mitchell – Founder, BRANDSTORM
"We have been working closely with Visual Culture for a number of years now, across a various style of projects, from event launch videos, product launch videos and with media product launches. Visual Culture deliver outstanding results, really understand the brief, and are incredibly easy to deal with. We love their initiative too, with music and special effects applied on projects creating something "special" for our end users – our clients. We recommend engaging the services of Visual Culture."
Sharon Ammerlaan – Team Leader, Loyalty & Creative Services, DESTINATION
"Simon Holt and Visual Culture did an excellent job for us in creating our Australian Business Launch video and associated media releases. The work was both professional and insightful in its presentation. We will be using them again."
Charles Brent – CEO, BRIGHSUN eBus
"Simon worked with us from his base in Australia in the editing of video footage for an important US based client of ours. Simon delivered a great end product, swiftly and efficiently, and went out of his way to accommodate the various rounds of edits and revsions. Both we and our client couldn't have been more satisfied."
Mark Turnbull – CEO, TURNBULL RIPLEY MARKETING
"Simon has done many and varied bespoke video production jobs for me. Always on-time which is the biggest plus, great value and well costed creative ideas. Simon's done the lot for me specifically including script assistance, producing, filming and edit. I highly recommend Simon for video/graphic/creative projects."
Mark Dally – CEO, SAFETY VIDEO SHOP
"Simon and the team at Visual Culture did an amazing job delivering a rather classy video for our latest song 'Stray Horse Canyon'.
From the initial meeting to final delivery, nothing was too much for them – Simon just got it straight away and the whole thing was a real blast, particularly the massive and hugely fun filming day at the Elsternwick Antique Bar.
The team was creative and professional throughout, they were open to our input and feedback and, most importantly, we were knocked out by the end result. The video brings the song to life and suits it perfectly.
The video was well received by our overseas partners. I have a songwriting publishing deal with the Warner/Chappell group, and they loved the video and song combination, supporting and promoting it across their international network. This really helped push its visibility.
It's now a month since we launched the Stray Horse Canyon video and we have collected over 40,000 Youtube views, with considerable action in countries such as Italy, Spain, France and Portugal as well as areas such as the US, UK, Germany and Australia where we already had some sort of a following.
It's worked out really well for us. I have no hesitation in recommending Simon and Visual Culture for music videos and I hope to work with them again."
Rich Webb Band
"I had the pleasure of working along Simon over a period of two years producing television content about London; presented by the Mayor of London Boris Johnson. I found him to be extremely professional and dedicated. Unlike many others in this industry Simon would stay until an assignment was completed even if that meant working around the clock to get a project completed to absurd tight deadlines. I would have no hesitation in working with Simon again or recommending him for other positions. In short, Simon is a loyal, committed individual – a true professional."
Sean James Cameron – Producer, TV LONDON
"The highlight video was very well received!  I got nothing but compliments about the crew, so I appreciate all of your hard work in making me, my client and Visual Culture look great!"
Sharon Sobel – Digital Media Producer and Business Owner, PICTURE THIS
George Poulos & Amelia Hess – BULLA DAIRY FOODS
Melanie Kerin – COMMUNICATIONS MANAGER, OI GLASS
Kath Blackham – CEO, DEEPEND DIGITAL AGENCY
Andrew Williams – Marketing Manager, EDLYN FOODS
Mark Turnbull – CEO, TURNBULL RIPLEY
Rebekah Taka – Marketing Communications, CGU INSURANCE
Mark Dally – CEO, SAFETY VIDEO SHOP