Company overviews

Recruitment videos 

Marketing videos

Business event coverage
Business video updates

Leadership team messages

New initiative announcements

Team presentations
KPI target achievement videos

Internal marketing videos

Motivational video content

Internal communications


Corporate videos can be used for a variety of purposes such as marketing, branding, recruitment, internal communications, and training.
The benefits of corporate video
Gets you noticed:

Video is more engaging and attention-grabbing than words and static images alone. 

Gives a competitive edge:

Allows you to authentically share what makes your company unique. 

Helps attract and retain the right talent:

Real employees sharing their experiences on camera can boost your credibility as an employer of choice.

Improves internal communications:

Video can deliver important news with heart when face-to-face delivery isn't possible, or help convey difficult concepts in presentations.  

How to use corporate video 
Corporate videos can be used in a multitude of ways to ensure you can gain value from your investment. 
Upload to your website and social media platforms to raise brand awareness

Play at corporate events and functions

Link to the video in job ads to convey company culture

Explain what makes your company unique in proposals, tenders or award submissions

Advertise products and services online

Share important announcements from senior leaders

Convey complex information or concepts to the Board or executive staff
Corporate videos can be produced in different formats such as live-action, animation, or motion graphics, and can be distributed via company website, social media, and other platforms. Corporate videos are a powerful tool for promoting a company's brand, culture, and message, and can help to attract and retain customers, employees, and investors.
What our clients love
"They are collaborative, efficient and work hard to ensure your video content hits the mark. They have a breadth of experience in producing corporate content to creative and engaging brand work."
Louise Lynch – Brand Manager, CGU INSURANCE
We've produced corporate videos for clients like: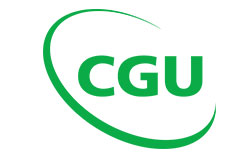 We can help.
Tailored corporate video production
---