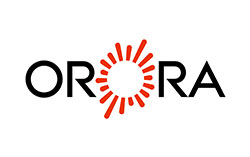 Client: Orora
Project: Sounds of Orora
Style: Brand Video
ABOUT
Orora Packaging has some 39 manufacturing plants and 83 distribution sites in seven countries. They employ over 5,500 team members. Their business is packaging and they work across several major industries including groceries, fast moving consumer goods and the industrial markets. Chances are that in your every day life you have been touched by one of their packages.
Orora has long been in partnership with Amcor. Recently it was thought prudent to dissolve the partnership. Orora is in the process of re branding and embracing technology. They are striving to be a young business whilst still leveraging off the years of experience they enjoyed via their partnership with Amcor.
The combination of years of experience and the dynamic of youthful exuberance means there is little this company won't try and even less it will not succeed at. Next time you are having a drink, eating cereal, having a biscuit, eating fresh fruit and countless other day-to-day activities keep an eye out for the name Orora. Chances are they are the reason your package has arrived to you in such great shape.
CLIENT BRIEF
We were approached by Clayton Ford, Group Manager for Corporate Affairs at Orora Group. At our initial meeting the brief was laid down very simply. We are a big company, we want to show staff, investors, clients and consumers all of what we do in a two minute video. And include a special mention to our greatest asset, our people.
The scope of their footprint is really quite imposing. The team at Visual Culture was certainly excited by the prospect of so much to cover, but were initially a little baffled as to how to integrate it all into a two minute video. On top of this there was also a requirement to incorporate some previously shot material from their Australasian and North American arms.
Orora creates packaging for some of the most trusted brands in the world. The only issue here was that those brands couldn't be shown. It was also decided that the video should be accessible, in high enough quality, that it would translate well to mobile phone viewing and web browsing.
As far as clients go the whole team was really easy to work with. They had a good idea of what they wanted to showcase and they complimented this by allowing us to give our professional input. This coupled with the company having a very tight structure and mission statement, made things a lot easier from the get go.
OUR APPROACH
We started by having a round table discussion/ brainstorming session. We thrashed out the main areas that we had to cover and put some basic concepts behind how we might go about sequencing them out.
It was then down to everyone present to digest the key messages of the company via study of their Annual Report.
Upon a site visit to one of Orora's branches in Melbourne, the overall concept for the video was born. It was an industrial environment rich in the sounds of machinery. As soon as Visual Culture's Creative Director and head honcho, Simon Holt entered this environment he had his idea.
We were now operating under the title "The Sounds of Orora". Simon explained to the team that we would be setting our video to a music track. The music track was to be composed from the sounds that the production and use of packaging create. This way we could effectively deliver a fast paced but topical video that covers every aspect of the business and in a very creative way.
Through our audio engineer we created the sound track first. This was a tricky business. We collated recordings of the machines at work, packages being opened, closed, dropped off and picked up as well as some musical instruments to give the piece structure. From here we went about preparing a very detailed storyboard. We then pitched to the client. They loved the idea and gave us their encouragement to go ahead with the project. Their trust in our vision is to be commended.
The next step was to get sign off on a script. Because the concept was based on the sounds of Orora we were hesitant to add in too much voice over. It was also thought that this video should have the ability to play without dialogue and still present a strong message.
Once we had our final script it was down to shot listing. This took some time and become very complex and detailed. We pride ourselves on our ability to deliver for our customers so the better the shot list the less time we spend shooting. We were set to work across four sites so this process was lengthy but ending up saving the client thousands of dollars in over shooting.
We trawled hundreds of hours of pre shot material, thanks to orora's in-house videographer, looking for little snippets we could use. Next we worked out our shoot schedule. And it was all systems go.
The post-production was greatly assisted by an animation wizard that Orora had on staff. This really gave the final video a third dimension. It also helped to illustrate pertinent facts and figures.
OUTCOME
Orora were delighted by the video. Upon it's first airing to the team they were thrilled and immediately asked for a second viewing. Orora also launched an app at this time and happily housed the completed video on said app.
The chance to share such a great experience is one the entire team will remember for a long time. The end-to-end video delivery is something very few businesses get right. At Visual Culture this video now sits very highly on our shelves. We have proven in the best possible way that we are very good at creating a seed of an idea and seeing it through all the way. On Time and On Budget.
Since the production of the video, Visual Culture have been used as consultants and scripting doctors on a number of other projects for Orora. The power of video can never be undersold. It is a medium that can educate, stimulate and sell. You give us the easel and we will paint your masterpiece.