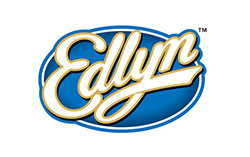 Client: Edlyn Foods
Project: Edlyn Foods
Style: Highlights Video, Branded Content
ABOUT
With a history spanning more than 75 years, Edlyn Foods has grown to be recognised as a key supplier to the Australian Foodservice Industry, providing Beverage, Bakery, Dessert, Condiment and Culinary preparations. Edlyn Foods is a 100% Australian owned and operated company that manufactures products at its state of the art facility in Epping, Victoria.
CLIENT BRIEF
A flagship company video to promote the fantastic culture, values and people behind the brand to prospective Edlyn customers.
OUR APPROACH
In order to fulfill the brief we suggested:In order to fulfill the brief we suggested:
Interviewing key staff to represent each part of the business from senior management level through to operations and manufacturing.
Tailoring interview questions to ensure key messages were delivered
Creating a 'virtual tour' by setting up various time-lapse cameras capturing day-to-day manufacturing and distribution
Overlay footage of employees at meetings and working together to capture the people behind the brand.
OUTCOME
The video is proudly housed on Edlyn's homepage. Edlyn liked the video so much, they asked Visual Culture to edit a series of individual employee profiles using footage from the two-day shoot.
FEEDBACK
"It was an absolute pleasure working with Visual Culture for our recent company video, their professional and pleasant nature made the whole experience seamless and resulted in a fantastic modern video that communicated exactly what we wanted.
I would recommend Visual Culture for any project big or small, they are always willing to go that extra mile to capture what is required and their expertise and knowledge means your video will stand out amongst others." – Andrew Williams, Marketing Manager, Edlyn Foods.