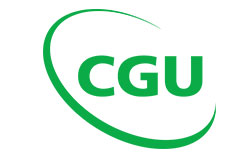 Client: CGU Insurance
Project: Cyclone Marcia – Rockhampton Claims Story
Style: Case Study
About

CGU Insurance is an Australian intermediary-based insurance company and forms part of the Insurance Australia Group. CGU sells general insurance products through a network of over 1,000 intermediaries and more than 100 business partners. Headquartered in Melbourne, CGU employs over 4,000 employees nationally.
Client Brief

In late February 2015, Cyclone Marcia hit the Queensland town of Rockhampton. One major casualty was the Mandalay Medical Centre, which housed 15 doctors, and it's own emergency department. CGU assessors and Brokers worked quickly with all parties involved to ensure the medical centre could get back up and running as quickly as possible. CGU wanted to build a case study video around this event to showcase how quickly and efficiently they responded.
Key messages

To demonstrate the value of service and advice from a Broker perspective and demonstrate the value of insurance and the role it plays in helping communities like Rockhampton.
Our approach

We flew up to Rockhampton not long after the cyclone hit to film and interview key people involved in the claim. For this particular project, it was crucial we filmed with sensitivity and respect given the devastation the community just experienced. Our approach was to follow the journey from the moment the cyclone hit through to how Mandaly Medical Centre got back to operating and seeing patients. Our filming style had to match that of CGU's latest advertising campaign.
Outcome

The video was shared with CGU's employees and Broker network as well as CGU's external channels including social media and YouTube. The video has become a powerful tool for CGU in selling its claim experience and has received excellent feedback across the Broker network.