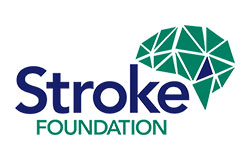 Client: Stroke Foundation
Project: Enable Me
Style: Awareness video, Website promotion
ABOUT
The SF is a not-for-profit organisation that works with stroke survivors, carers, health professionals, government and the public to reduce the impact of stroke on the Australian community. They are the voice of stroke in Australia. Their mission is to stop stroke, save lives and end suffering.
CLIENT BRIEF
The SF required a series of interviews to be conducted that told the story of individual survivors and carers. In conjunction with Our Health Australia, these videos would be shown publically to raise awareness and to help people find out more information about Stroke.
KEY MESSAGES
Each video and case study were different as they told a unique story. Each video featured various key messages such as the warning signs of Stroke, seeking help, what to do, how to prevent Stroke and the recovery process. This particular video promotes the support website enableme.org.au
OUR APPROACH
We spent 2 days filming 14 inspiring people, one day in Melbourne, the other in Sydney. It was important to make these videos look like a suite, while still providing a different background for each. In just 2 locations in Melbourne and one in Sydney, we managed to give each video it's own unique look with 2 cameras recording simultaneously. We had about half an hour with each interviewee and each one we could have spent far longer chatting to. It was great to hear all their stories and for those people to share their experiences so they could inspire, help and inform others.
OUTCOME
The more than 40 videos were very well received and continue to be used online and through the SF and Our Health Australia to raise awareness.
FEEDBACK
"We've had lot's of great feedback about them, so a big thanks to you for your work on this. We really appreciate it!"