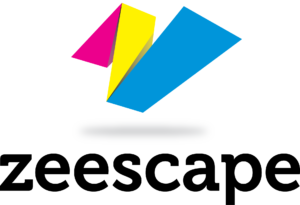 Client: Zeescape
Project: VSP1000 Vertical Surface Printer
Style: Promotional Video
ABOUT
After 12 months of development, Zeescape were extremely excited to present the VSP1000 vertical surface printer. This 100% Australian made printer is built based on four years of experience in the field of Vertical Printing. The printer combined precision engineering with the best components available in the market today! The VSP1000 is a robust, fast and reliable printer which produces a very high-resolution image. As a global market leader Zeescape is changing the rules of the game.
CLIENT BRIEF
To showcase this exciting product, Zeescape asked Visual Culture to produce an engaging promotional video. Having worked with Zeescape on a few video projects in the past, we saw it as a great opportunity. The client was keen to showcase the different locations the printer could be used in, it's ease of set up, high quality finished product and the technical aspects of the machinery.
OUR APPROACH
Our initial idea was to combine both 3D animation and also live video footage. We set up the printer on a green screen backdrop to capture the movement of the machine – this would allow us to superimpose the printer on any background. But rather than use the video footage, we decided to replicate the movement of the printer as 3D animation. This allowed us to show different angles of the printer in action. Starting with the CAD models of the printer, we were able to turn these models into 3D models to be used in our 3D animation software. It also allowed us to get quite creative with different ideas, such as showing an 'exploded' view of all the parts of the printer coming together. The backdrops were also designed as 3D elements, but the aim was to give a realistic, lifelike impression – which was achieved well.
OUTCOME
The statement "We love it! Looks great", from the client says it all. Sales and enquiries have gone through the roof, not only here in Australia but overseas as well.