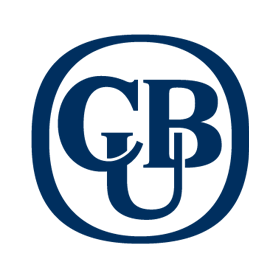 Client: Carlton & United Breweries
Project: Carlton and United Brewery Fresh Team Digital Training Series
Style: Training Videos
Client brief
The team at Carlton and United Breweries wanted to produce a series of videos that showcased a set of standard practices to be rolled out across their wider supply network. The videos were to highlight how to achieve the perfect pour, tapping a keg, adhering to health and safety standards and working with gas systems.
The key to the video suite was ensuring all instructions were easy to follow and created continuity for one of Australia's favourite brands. Carlton and United Breweries are a market leader in the production and sale of a range of beers. Their brand is known worldwide. The notion of having a pot at the pub is a quintessential Australia pastime, and we had to encapsulate the best pouring methods to ensure each person purchasing a pot, schooner, pint or a jug was getting the same delivery where ever they went.
The suite of videos were to span seven titles: The Perfect Pour- 1 step pour, the Perfect Pour- 2 step pour, The Perfect Pour- 1 and 2 step pour, OH&S, How to Tap a Keg, How to Tap Multiple Kegs and How to Use the Gas System. With the creation of any "How To' series of videos our number one priority is to ensure what we are filming is technically excellent and correct. We hired a presenter who encapsulated the essence of what we were setting out to achieve and begun scripting based both on correct procedure and entertainment. The final product would feature only footage we would take during a lengthy one day shoot, the voice over had to be performed in situ for continuity of sound and a small amount of After Effects would be used to further reinforce key messages.
Key messages
* Continuity of product delivery at any location.
* Perfect presentation of product everytime.
* Health and Safety importance in the workplace.
* Customer Experience.
Our Approach
Our business runs entirely on a bespoke approach to video production. We listen to what the client wants and then work out how we can make that happen. Part of our brief was that all filming was to be done within a one day window. Each of the videos was set to have a run time of around two minutes. This meant we had to be very clever in how we went about filming fourteen minutes of content complete with voice over in a one day shoot.
We sat down and discussed with the client the content parameters of each of the seven videos. It was quickly established that a lot of the content was double up material. With this in mind we created scripts that housed space for footage we had used in other scripts. This cut down our shooting time dramatically. We effectively shot certain scenes with minor tweaks so we could enbed them within several of the videos.
We worked very closely with our client to ensure the content we were producing was technically correct. Which is an absolute must for all "How To' videos.
Feedback
The feedback intially from the cliemt was just how impressed they were with our ability to get so much done to schedule on the day of filming. Further through the process they continued to be increasingly impressed with the results. The suite of videos are set to be rolled out across their distribution and supply lines and go towards a more systematic and uniform approach.